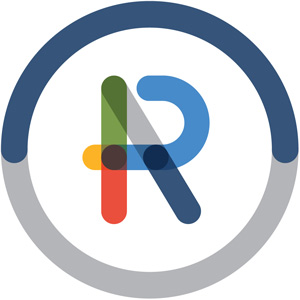 BUSINESS, tax & CHAMBER information:
Franchise Excise Tax Deadline: On March 20, the State of Tennessee extended the filing and payment date for franchise excise tax, per the Franchise & Excise Tax Notice #20-05 (pdf).
Small Business Administration (SBA) Loans: Tennessee Governor Lee announced the state has received an Economic Injury Disaster Loan Declaration from the US Small Business Administration. All Tennessee small businesses and nonprofit organizations that have suffered economic injury as a result of COVID-19 will now be eligible to apply for disaster loan assistance of up to $2 million per applicant with low or no interest. To apply and learn more click on the links below:
Tennessee & US Chamber Associations: The U.S. Chamber of Commerce website provides resources for businesses, as well as actions they have taken in the fight against COVID-19. The Tennessee Chamber's website provides state and national resources for manufacturers and businesses, as well as employers and Chambers.
UNEMPLOYMENT & LAYOFFS:
TN Department of Labor/Unemployment: The Tennessee Career Center is encouraging people who have lost their jobs and need to apply for unemployment to go online at www.jobs4tn.gov. If you do not have access to the internet please call 844-432-0969 but be advised that the wait time is very long so it is suggested that you request a call back. For Tennessee businesses that have closed to help slow the spread of COVID-19 and temporarily laid off employees, those workers can collect unemployment benefits if they meet other eligibility requirements.
The Tennessee Department of Labor website now has separate sections for employers, employees, frequently asked questions about unemployment, and for the latest changes at American Job Centers. Important documents are listed below for convenience but please check their website for the latest details.
U.S. Department of Labor: On March 25, The U.S. Department of Labor issued the Families First Coronavirus Response Ace (FFCRA) Notice/Poster that must be posted by any covered private employer on their premises (with 500 or less employees in the US). In addition, their website provides resources to help workers and employers regarding the COVID-19 virus that includes workplace safety and OSHA resources, unemployment insurance, wages and leave, and more.
FAMILY ASSISTANCE:
Family assistance/SNAP aid: The Tennessee Department of Human Services has closed its local office and are asking people to apply online or call 866-311-4287. They have opened up some of the criteria so those that may not have been eligible before may be eligible now.
Child Care Provider Assistance: On March 24, the Tennessee Department of Human Services in partnership with the Community Foundation of Middle Tennessee announced $10M in Financial Assistance for Child Care Providers impacted by the COVID-19 emergency, in addition to the March 3 tornado disaster in Middle Tennessee.
LOCAL INFORMATION & Policies:
The Roane Alliance: The Roane Alliance office will provide limited access to the public to safeguard our staff and their families until further notice. The doors will remain locked, with limited staff available between 10am-2pm Monday – Friday in the event someone needs access. Meetings, workshops and events scheduled through April 15 are cancelled. We will continue to make future decisions based on the CDC guidelines as they are announced. All attendees will be notified as updates occur or for more information contact our office at 865-376-2093 x200 or email info@roanealliance.org. Stay safe and thank you for your understanding and patience.
Roane County Government: To keep up with the updates from County Executive Ron Woody visit RoaneCountyTN.gov or the Roane County Government Facebook page.
Preparing your organization
Businesses, no matter their size, can significantly influence our community's readiness, awareness, resources and engagement against the spread of the COVID-19. This begins with organizational preparedness, including risk management teams and contingency plans.
Employers should prepare and follow the CDC's Outbreak Response Plan and:
Ensure the plan is flexible and involves employees in development and review.
Conduct a focused discussion using the plan, to find out ahead of time whether the plan has gaps or problems that need corrected.
Share the plan with employees and explain what human resources policies, workplace and leave flexibility, pay and benefits are available.