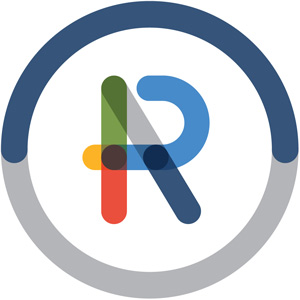 NOTICE: ROANE COUNTY IS NO LONGER UNDER A COUNTY-WIDE MASK MANDATE
The Roane Alliance office is open for normal business hours. We encourage visitors to wear masks and practice physical distancing in order to keep themselves, as well as our staff, safe.

CLICK HERE FOR SIGNING UP FOR VACCINE AND ELIGIBILITY
CLICK HERE FOR THE TN DEPARTMENT OF HEALTH'S DAILY CASE COUNT REPORT
CLICK HERE FOR DAILY COVID UPDATES FROM COUNTY EXECUTIVE RON WOODY
ADDITIONAL ROANE COUNTY TESTING LOCATIONS/DATES
CLICK HERE FOR ROANE COUNTY BANKS & CREDIT UNIONS PROCESSING LOANS

TENNESSEE PLEDGE: REOPENING TENNESSEE RESPONSIBLY
(10/2/20) Today Friday, October 2nd Tennessee's Economic Recovery Group issued Updated Guidance for Businesses Under Tennessee Pledge.
(9/29/20) Today Tuesday, September, 29th Gov. Bill Lee signed Executive Order No. 63 to extend certain, targeted provisions of previous executive orders through October 30, including the authority of local governments to institute mask requirements. Remaining restrictions on businesses and gathering sizes in the 89 counties with a state-run health department have been removed.

The governor also signed Executive Order No. 64 which extends through October 30 provisions that allow for remote notarization and witnessing of documents and Executive Order No. 60 which extends through October 28 provisions that allow for electronic government meetings subject to transparency safeguards, including the requirement of live broadcasts of electronic meetings to the public.
(4/24/20) Governor Bill Lee released his administration's reopening plan, called the "Tennessee Pledge." The state's rollout of guidance and best practices for Tennessee businesses in 89 of 95 counties includes safeguarding protocols such as distancing, usage of face coverings, and capacity measures. The first business sectors to receive guidance through the plan include the restaurant and retail industries. More information can be found on the Governor's website for economic recovery.
Return to work / REfusing to return to work
Federal guidelines the Tennessee Department of Labor and Workforce Development follows to administer the Tennessee Unemployment Compensation (TUC) program state an individual must be willing and able to work to receive state unemployment benefits. Not returning to work when there is available employment may be considered a "refusal of work" and could potentially disqualify claimants from receiving TUC benefits.

The federal CARES Act provides provisions for individuals who have traditionally been ineligible for state unemployment benefits, but those provisions do not apply to employees apprehensive about returning to work because of health concerns. Under federal law, workers who have been placed on a temporary layoff related to COVID-19 who can work, and do not qualify for any other Unemployment Insurance provisions through the state or under the CARES Act, must return to work if called back. For more information click here.

Employers can use the "Refusal to Work Form" below to notify the Department of an employee's refusal to return the work. The Department will investigate the claim to determine if the employee is no longer eligible for unemployment benefits because they are able and available to earn income.
(pdf 7/13/20) The TN Department of Health does not recommend a negative COVID-19 test in order to return to work or regular activities. Read More.
General workplace health and safety
The following is general workplace health and safety information from the Centers for Disease Control and Prevention (CDC). Stay informed about public health recommendations related to the coronavirus and other health threats by visiting the link above.
Coronavirus Aid, Relief, and Economic Security Act (CARES)
COVID-19 Stimulus Bill and What It Means for States: The National Conference of State Legislatures summarize the Coronavirus Aid, Relief, and Economic Security Act (CARES) which provides an estimated $2 trillion stimulus package to battle the harmful effects of the COVID-19 pandemic.
Title II CARES Implementation: The U.S. Department of the Treasury and the Internal Revenue Service has announced in a reversal to the CARES Act, that Social Security beneficiaries who typically do not file a tax return will automatically receive the $1,200 payment.
CARES Act Nonprofit Info and Application Form: With three stimulus bills already passed, the last of which was 854 pages, it's hard to know where to focus. The Small Business Owner's Guide to the CARES Act, U.S. Senate Committee on Small Business is one of the latest reports that can help answer many questions. In addition, InsideCharity explains here the main two ways your nonprofit can get cash now that the CARES Act is law. In addition, an amendment was added, making 501C6s eligible for this loan. They also discuss the steps you need to take to make sure you can get your money as efficiently as possible. It only takes 10 minutes to apply for the SBA's simplified Economic Injury Disaster Loans (EIDLs)! The EIDL program:
Waives requirement for a personal guarantee on advances and loans less than $200,000;
Waives the requirement that an applicant be unable to obtain credit elsewhere;
Authorizes approval based on a simple check of borrower's credit score or an alternative method;
Also, the SBA can provide $10,000 cash advance (available within three days of application) to serve as a grant if the money is used to maintain payroll, mortgage or lease payments, increased costs due to supply chain disruption, or the repayment of obligations that cannot be met due to revenue losses from the COVID-19 pandemic.
Gov. Lee Announces $150M in Relief Funds for Tennessee Non-Profits: On Tuesday, July 21st Tennessee Governor Bill Lee and the Financial Stimulus Accountability Group announced $150 million in Coronavirus Relief Funds will be made available to Tennessee non-profits to assist their ongoing efforts to address the ongoing health and economic impacts of COVID-19. Read more.
(12/28/20) Pandemic Relief Package: Yesterday evening, President Trump signed a pandemic relief and government-funding measure totaling approximately $900 billion to assist in delivering emergency aid into 2021. Included in the legislation is the PPP, Testing and Vaccines, 2020 State CARES Act Spending Extension, Enhanced Unemployment Benefits, and Individual Stimulus.

Testing and Vaccines
Nearly $50 million will be appropriated for testing and vaccination programs. $20 billion will be directed to providing increased testing and $28 billion to procuring and distributing vaccinations across the country.


2020 State CARES Act Spending Extension
Following passage of the CARES Act, Tennessee received $2.36 billion to spend within the state, specifically on pandemic relief. Funding has been directed at programs like SERG and the Tennessee Small Business Relief Fund. They have also been used to target relief for Tennessee nonprofits. Perhaps most importantly to the Tennessee business community, the Lee Administration has directed funding to keep the state's unemployment trust fund balance above the tax triggering threshold which would impose increased taxes on Tennessee businesses.

The CARES Act specifically stipulates that state relief dollars should be spent by December 31, 2020. Under the legislation passed on Monday, Tennessee will have the option to spend the balance of unspent CARES Act appropriations through December 31, 2021.


Enhanced Unemployment Benefits
Sides agreed on a $300 per week enhanced federal unemployment benefit. This means qualifying Tennessee recipients could be eligible for up to $575 per week after Tennessee's unemployment benefit is applied. It is believed allocations for this program could extend enhanced benefits through mid-March and will become available as early as next week. The agreement is a decrease from the expired $600 federal benefit offered under the CARES Act.

Individual Stimulus
The legislation lays out appropriations and a framework to send $600 to every adult and every child. This relief check will be half of the $1,200 which was provided to Americans under the CARES Act, but still falls short of what some, including President Trump would like. The $600 direct payment will only be provided to individuals with an annual income under $75,000. Direct payment amounts will be tiered down for those earning more and are completely eliminated for anyone earning $100,000 or greater.

Overall, the recovery package is attached to $1.4 trillion congressional omnibus funding legislation that will keep the government open and operating until October. After appropriated, the United States government will have spent more than $4 trillion in response to COVID-19 pandemic relief. It is expected President Trump will sign the full package into law this evening.
BUSINESS, tax & CHAMBER information:
Franchise Excise Tax Deadline: On March 20, the State of Tennessee extended the filing and payment date for franchise excise tax, per the Franchise & Excise Tax Notice #20-05 (pdf).
Small Business Administration (SBA) Loans: Tennessee Governor Lee announced the state has received an Economic Injury Disaster Loan Declaration from the US Small Business Administration. All Tennessee small businesses and nonprofit organizations that have suffered economic injury as a result of COVID-19 will now be eligible to apply for disaster loan assistance of up to $2 million per applicant with low or no interest. If you have questions please contact Jutta Bangs. To apply and learn more click on the links below:
Tennessee & US Chamber Associations: The U.S. Chamber of Commerce website provides resources for businesses, as well as actions they have taken in the fight against COVID-19.
UNEMPLOYMENT & LAYOFFS:
TN Department of Labor/Unemployment: The Tennessee Career Center is encouraging people who have lost their jobs and need to apply for unemployment to go online at www.jobs4tn.gov. If you do not have access to the internet please call 844-432-0969 but be advised that the wait time is very long so it is suggested that you request a call back. For Tennessee businesses that have closed to help slow the spread of COVID-19 and temporarily laid off employees, those workers can collect unemployment benefits if they meet other eligibility requirements.
The Tennessee Department of Labor website now has separate sections for employers, employees, frequently asked questions about unemployment, and for the latest changes at American Job Centers. Important documents are listed below for convenience but please check their website for the latest details.
U.S. Department of Labor: On July 20, the US Department of Labor published additional guidance for workers and employers on how the protections and requirements of the Fair Labor Standards Act (FLSA), the Family and Medical Leave Act (FMLA), and the Families First Coronavirus Response Act (FFCRA) affect the workplace as workplaces reopen amid the coronavirus pandemic. The guidance from the Department's Wage and Hour Division (WHD) includes commonly asked questions and answers that address critical issues in all three laws. Read more.
On March 25, The U.S. Department of Labor (DOL) issued the Families First Coronavirus Response Ace (FFCRA) Notice/Poster that must be posted by any covered private employer on their premises (with 500 or less employees in the US). In addition, their website provides resources to help workers and employers regarding the COVID-19 virus that includes workplace safety and OSHA resources, unemployment insurance, wages and leave, and more.
DOL Releases FFCRA Regulations: The U.S. DOL issued regulations for the Families First Coronavirus Response Act (FFCRA) on April 1, 2020, which confirmed that employees must give notice to their employers of the need to take leave and provide documentation to support paid sick leave and emergency family and medical leave. The IRS also provided guidance on needed documentation. For a more detailed overview:
TN Department of Human Services: The Tennessee Department of Human Services (TDHS) is making essential financial resources available to families that have been significantly impacted by the COVID-19 emergency. Beginning 10 A.M. CST Thursday, March 26, families can begin applying, online, for up to two months of emergency cash assistance if they were employed as of March 11, 2020 and they've lost employment or at least 50% of their earned income as a result of the pandemic.
Hospitality Industry:
Tennessee Talent Exchange: The Tennessee Talent Exchange is a new initiative powered by Jobs4TN to help employees in the hospitality sector (restaurants and hotels) find work in the grocery, retail and logistics industries now.
Restaurant Industry: Restaurants Act provides important information regarding resources that are available at the state level for restaurant operators and employees. Samuel Adams and The Greg Hill Foundation have created the Restaurant Strong Fund to aid restaurant workers impacted by the Covid-19 closures. Samuel Adams has donated over $2,000,000 to kickstart the funding, if you are interested in donating please click the link above . Applications available up until Friday April 24th.
LONGTERM CARE:
FAMILY ASSISTANCE:
Family assistance/SNAP aid: The Tennessee Department of Human Services has closed its local office and are asking people to apply online or call 866-311-4287. They have opened up some of the criteria so those that may not have been eligible before may be eligible now.
Child Care Provider Assistance: On March 24, the Tennessee Department of Human Services in partnership with the Community Foundation of Middle Tennessee announced $10M in Financial Assistance for Child Care Providers impacted by the COVID-19 emergency, in addition to the March 3 tornado disaster in Middle Tennessee.
COVID-19 Essential Employee Childcare Assistance: To help Tennesseans move forward during the COVID-19 emergency, DHS is increasing access to child care at no cost for Tennessee workers who are providing "essential businesses and services". This child care is available through payment assistance with licensed child care agencies and a partnership with Tennessee YMCAs and Boys & Girls Clubs. (pdf 4/17/20) COVID-19 Essential Employee Childcare Assistance
Local & State Summaries
COVID-19 Stimulus Bill and What It Means for States: The National Conference of State Legislatures summarize the Coronavirus Aid, Relief, and Economic Security Act (CARES) which provides an estimated $2 trillion stimulus package to battle the harmful effects of the COVID-19 pandemic.
Executive Order Summaries: This summary of State resources summarizes Governor Bill Lee's Executive Orders No. 14 - 20. View all Executive Orders at sos.tn.gov.
Governor's Daily Press Briefings: Governor Bill Lee holds daily press conferences at 3pm CDT.
LOCAL INFORMATION & Policies:
The Roane Alliance: The Roane Alliance office is open for normal business hours. We require visitors to wear masks and practice social distancing in order to keep themselves, as well as our staff, safe. For more information contact our office at 865-376-2093 x200 or email info@roanealliance.org. Stay safe and thank you for your understanding and patience.
Roane County Government: To keep up with the updates from County Executive Ron Woody visit RoaneCountyTN.gov or the Roane County Government Facebook page.
Preparing your organization
Businesses, no matter their size, can significantly influence our community's readiness, awareness, resources and engagement against the spread of the COVID-19. This begins with organizational preparedness, including risk management teams and contingency plans.
Employers should prepare and follow the CDC's Outbreak Response Plan and:
Ensure the plan is flexible and involves employees in development and review.
Conduct a focused discussion using the plan, to find out ahead of time whether the plan has gaps or problems that need corrected.
Share the plan with employees and explain what human resources policies, workplace and leave flexibility, pay and benefits are available.
Blue Cross Blue Shield of Tennessee on Safe Habits and Symptoms: Everyone plays a part in slowing and stopping the spread of COVID-19. Here's how you can help.