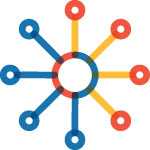 Buy Local in roane county
The Roane County Chamber has operated a "Shop Roane First" program for many years, spreading the word about why it is important to shop locally when possible—and especially at a Chamber member business, as those are the businesses who are investing in their community.
Did you know?
One half of all local sales tax goes directly to our schools.
For every $100 spent in locally owned independent stores, $68 returns to the community, according to one nationally-known "shop local" advocacy group; Nothing returns to the community when those same purchases are made online; and it reduces your energy costs and expense of traveling—making it the greener choice.
The Shop Roane First program includes several promotions throughout the year to help raise awareness in the community. The Chamber has partnered with Roane County Schools on a number of projects; promoted annually a special shopping day, Super Saturday, asking everyone to spend at least $50 locally; and using social media through the year to spread the word about its Chamber retailers and what makes them special.