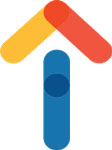 How Leadership works in Roane County
Leadership in Roane County occurs among a network of committed and trained leaders who can collectively encourage and support each other in community service.
It is a program that is co-sponsored by the Roane County Chamber and Roane State Community College. The program seeks to develop informed leaders who will be active in community life and who will support a volunteer program dedicated to the positive growth of Roane County.
Program Objectives
To develop a common understanding among leaders of the broad issues facing the county.
To create a relaxed, neutral environment for problem solving.
To provide an opportunity and information base for thoughtful study relating to some of the compelling concerns of Roane County residents.
To create a forum in which significant dialogue can develop between present and future leaders.
To develop a sense of total community among the various constituencies in Roane County.
Leadership Classes
Leadership Roane County offers classes over an eight-month period, built around topics such as leadership skills, city and state government, economic and industrial development, quality of life/environment, health care, education and the law. Participants have the opportunity to visit with state and local leaders and to tour local businesses, government offices and educational institutions. The class completes one or more service projects, leaving a positive impact on the community.