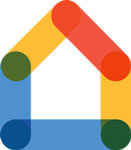 Sizzle TechStart
Sizzle TechStart is the first incubator located in a rural area, providing startups with the same benefit as in an urban setting. Proton Power has entered into a partnership with the Knoxville Entrepreneur Center and Roane Chamber to create a center to support business startups. Sizzle TechStart is the creation of Dr. Sam Weaver, president/CEO of Proton Power and his wife, Dr. Carol Jane Weaver, president of Sizzle, LLC. Through partnerships with local economic development agencies, Proton Power hopes to duplicate the success realized by utilizing the space in 2007.


A temporary home
Sizzle TechStart is for entrepreneurs and new business owners, existing businesses that need new or temporary space, business owners looking for new space without distractions. Among Sizzle TechStart benefits are that it provides a space and services in a business environment, located in the Roane Regional Business & Technology Park, with a month-to-month rental or choice of least options.
Six furnished offices are available, with cost-competitive pricing structure, and wireless internet included. The physical environment includes a conference room, accessible restroom, kitchen and breakroom, and the location is close to Oak Ridge National Laboratory, 23 miles from downtown Knoxville, off I-40 and minutes from I-75. Support is available from Proton Power, Knoxville Entrepreneurial Center and Roane Chamber.