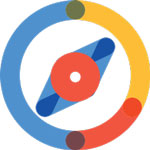 What's behind #UniteRoane?
The Roane County Chamber of Commerce, a partner under the Roane Alliance, strives to be a positive influence on our community by facilitating cooperation between business, education, tourism and the public by providing a structure where all parties can work together for the benefit of all Roane County residents.
Our mission is to create an environment and unified voice that promotes:
job creation, economic development, enhanced quality of life and education & workforce development.


Membership Expansion Event
The Roane County Chamber of Commerce held a Membership Expansion Event in the summer of 2015. During the two-day drive, 101 new members were recruited. In conjunction with the membership drive, the #UniteRoane campaign was also kicked off in the summer of 2015, with businesses and members encouraged to spread the word about the Roane Chamber and working together as a community.
To help keep the momentum going the #UniteRoane campaign will kick-off again on July 8, 2016 and will run until September 16, 2016! The Chamber is encouraging businesses to decorate their storefronts with the #UniteRoane logo. Feel free to be creative. Post on Facebook using #UniteRoane. The business with the most Likes on Facebook, using #UniteRoane, will receive $250.


How to #UniteRoane
Need a #UniteRoane yard sign? Call the Chamber: (865) 376-5572.
Did your business decorate for the #UniteRoane campaign? Please call the Chamber staff at (865) 376-5572 so we can come take a picture for the newsletter and Facebook page! If you share your picture, don't forget to use #UniteRoane!
Make sure to post your pictures with your sign on Facebook, using #UniteRoane!