Soak Up Roane Communities
Uncover Roane's Past and Look into Our Future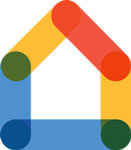 Get immersed in Roane
Roane County is home to blue waterways, robust recreational life and unforgettable moments. Whether you're visiting or lucky enough to be a Roane resident, you'll enjoy fun family festivals, bluegrass music, stunning Watts Bar Lake and fine fishing, and historic towns and museums.
Since its creation in 1801, Roane County and its five unique, historic communities—Harriman, Kingston, Rockwood, Oliver Springs and Oak Ridge—have attracted visitors and commerce to a place filled with beauty and opportunities.
In the 1700s, westward-bound settlers traveled Avery's Trace and discovered fertile land with magnificent mountains and rivers, now known as Roane County. Today, you'll still find discovery in our unique communities, settled among our abundant natural resources.
On 1,200 acres, Oak Ridge's award-winning Heritage Center repurposes a complex formerly of the U.S. Department of Energy (DOE). The DOE and the Oak Ridge community initiated a Reindustrialization program to repurpose those facilities originally used for research and development. The program begun here now serves as a nationwide model with great success.


Kingston
The county seat of Roane County is Kingston. Visit the antebellum courthouse, built in 1855. Kingston celebrates the 4th of July with its Smokin' the Water Festival, a day-long waterfront celebration on the shores of Watts Bar Lake in Kingston City Park, action-packed with the APBA Pro Series National Championship boat races, live music and the largest fireworks display in East Tennessee. Dine at RedBones on the River on weekends to catch lake views and live music. Race for a cannon award in the Storm the Fort Half Distance and Sprint Triathlon.



Harriman
Harriman's name came from a Union general in the Civil War who observed that the location would make a remarkable town. A planned community from the beginning, Harriman was mapped out in a grid pattern on December 25, 1890. Notice elegant Victorian architecture in some homes in Cornstalk Heights, 100 of which are properties in the National Register. Walk or bike the trails in Riverfront Park, and practice your swing at Emory Golf & Country Club's nine hole course.


Rockwood
Rockwood's Rockin' on the River in Tom Fuller Park calls to all fishing enthusiasts. In the center of historic downtown Rockwood, you'll find Homecoming Park, which becomes a focal point during the town's festivals. Compete or cheer the participants pedaling like crazy in the Three River Rumble, a multi-day, three-city racing event, with the Criterium course in Rockwood. Drive up Highway 70 to Mount Roosevelt and steer toward the overlook. At the top, you'll spy Watts Bar Lake, with the Smoky Mountains as the backdrop.


Oliver Springs
A natural mineral springs once drew visitors from near and far to the town now known as Oliver Springs, established in 1930. "Oliver" came from the town's first postmaster. The "October Sky" movie was shot in the Oliver Springs coal mining area, as were scenes from its downtown. The public library was once the Oliver Springs Railroad Depot, and holds the city's archival records. In Windrock Park, you can explore more than 300 miles of OHV trails, camp out, hike, picnic and try the challenge of downhill mountain biking.


Oak Ridge
Oak Ridge was founded in 1942 on remote farmland by the Army Corps of Engineers as an entity of Clinton Engineer Works, which became Oak Ridge National Laboratory. The Knoxville-Oak Ridge Innovation Valley facilitates the strengths of our 21st-century workforce, our ready transportation infrastructure, the affordability of our real estate—all within a 25-mile technology corridor. The Secret City Festival highlights fun, area culture and heritage within its events and entertainment.