Roane Alliance Team
Working to Improve Roane County.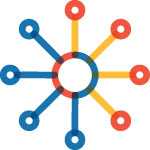 Get to know Team alliance.
The friendly, experienced, and committed Roane Alliance staff and board of directors help expand regional economic opportunities and grow local businesses as we partner with organizations, municipalities, teams, and individuals. We work every day to improve the county. Connect with us and find out why Roane is attracting success.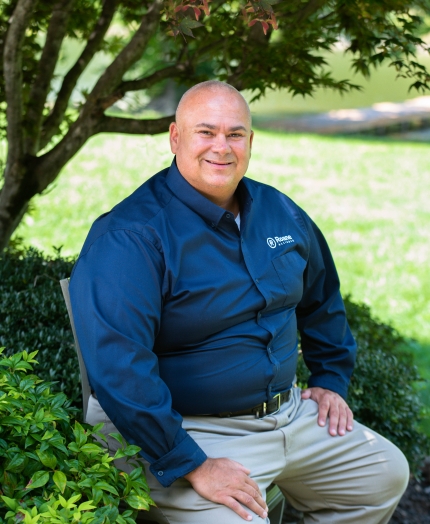 Justin Snow, TCEcD
President/CEO
Justin Snow joined the Alliance team in 2017. Previously, he spent 17 years working for AT&T in the telecommunications industry. He is a graduate of East Tennessee State University where he earned a BS in Business Administration and played on the baseball team. While at the Alliance, he has graduated from Leadership Roane County (Class of 2018) and TVA Rural Leadership (Class of 2019). He also became a Tennessee Certified Economic Developer in 2022. Justin enjoys spending time with his family, fishing, and coaching his son's sports teams.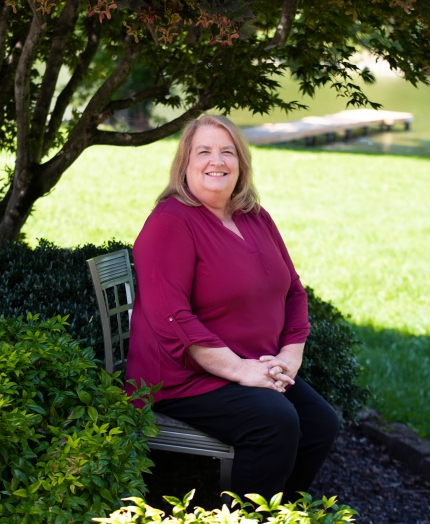 Teresa Jackson
Vice President of Operations
Teresa Jackson has served on the Alliance team since 1999. She attended the Tennessee College of Applied Technology, is a 2015 graduate of Leadership Roane County and completed Tennessee Basic Economic Development. She serves on the Community Advisory Committee for Roane Academy, and is Roane's ThreeStar program coordinator. Teresa enjoys reading, listening to music and spending time with her grandchildren.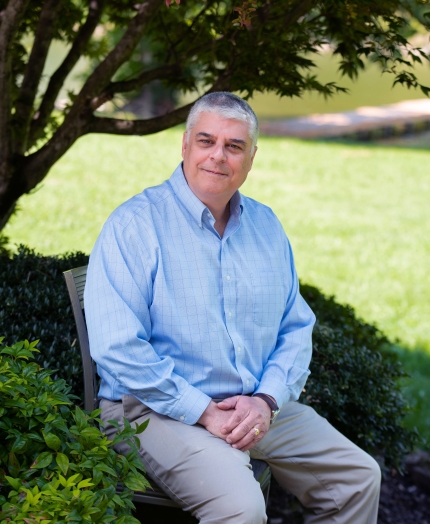 Cary Parten
Fiscal Services & Office Manager
Cary Parten joined the team in 2016, engaging and facilitating annual audits and other fiduciary responsibilities to keep the Alliance and its partner organizations financially sound. Cary also facilitates the maintenance of the building and grounds, as well as equipment and technical services as needed. Cary has held management positions in the hospitality and environmental sectors focusing on information systems, finance and telecommunications. Cary holds a BS degree in business administration and electronic engineering.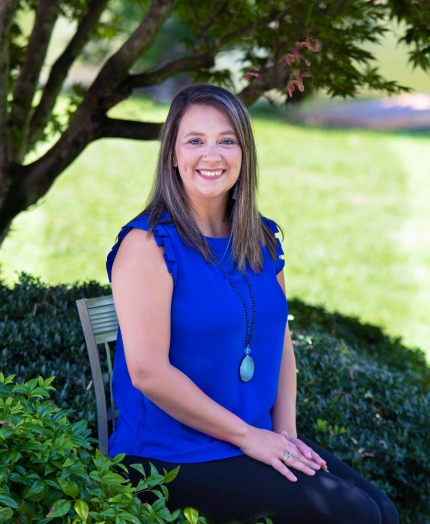 Jennifer Brown
Director of Education & Workforce Development
Jennifer Brown joined the team as the Event Coordinator in February 2022. She is a graduate of Wartburg Central High School and attended Roane State Community College. She is a 2023 graduate of Leadership Roane County and is currently serving on the Leadership Roane County Alumni Board. Jennifer and her husband, Matt, have two daughters. They enjoy spending their weekends on Watts Bar Lake.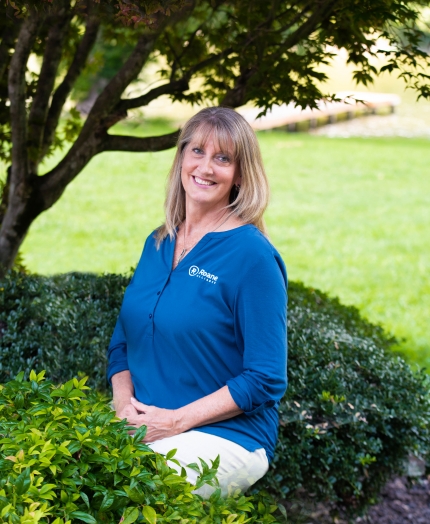 Felicia Van Asten
Chamber Manager
Felicia Van Asten is one of the newest members of the Roane Alliance team, joining in August 2022. Felicia was born and raised in Harriman, where she graduated from Harriman High School. She attended Roane State Community College and worked as an Orthodontic Technician for 37 years. Felicia moved to South Florida in 1985 and returned to Tennessee in 2017. She is so excited to serve Roane County, where her roots are, and will work closely with Chamber Members to ensure they understand and take advantage of all the benefits of their membership.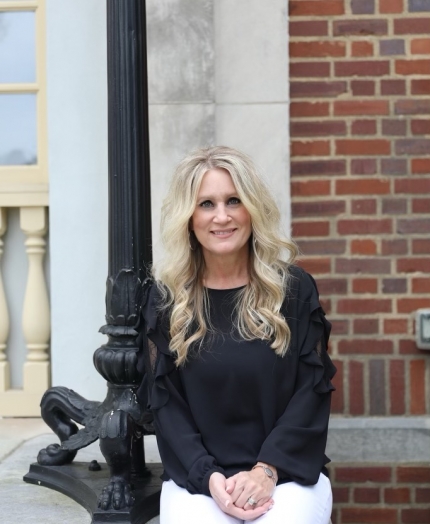 Stacey Wilson
Tourism Director
Stacey Wilson joined the team in September 2022. She is a lifelong resident of Roane County and has been very involved in many aspects of the county. She has also owned and operated a small business in Roane County for many years. In her spare time, Stacey enjoys getting outdoors to exercise and enjoy the beautiful lakes, and she loves spending time and laughing with her family. She also loves to travel!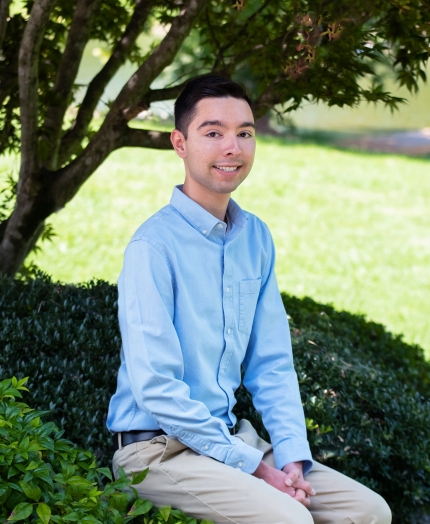 Caleb Beasley
Social Media & Content Manager
Caleb Beasley is a lifelong resident of Roane County and homeschooled graduate of SailAway Learning & Academy. He recently graduated summa cum laude from Bryan College, where he received a BS in Communications with a minor in English. Caleb worked at the Alliance as an intern for two summers and officially joined the team in January 2022, writing content for social media, MyRoaneCounty.com, and the websites. Caleb is an animal lover who enjoys getting outdoors and learning about local wildlife.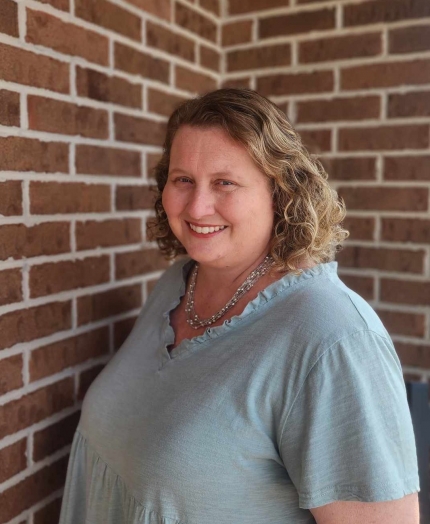 Dawn Carlock
Chamber Coordinator
Dawn Carlock joined The Roane Alliance team in 2023. As the Chamber Coordinator, she is excited to use her creativity and people skills to work alongside businesses and community members. Previously, she spent 25 years as a classroom teacher in the education field. She is a graduate of the University of Central Florida. After growing up in Florida, she moved to Tennessee for a welcome change of pace. Dawn and her husband, Dwayne, have 3 grown children. They enjoy camping and exploring the Smoky Mountains with their golden retriever, Luca.
Roane Alliance BOARD OF DIRECTORS 2023-2024
Danice Turpin - Chair
Tennessee College of Applied Technology
Harriman, TN
Sasha Benjamin - Vice Chair
ORUD
Oak Ridge, TN
Jim Owens - Treasurer
JR Global Manufacturing
Kingston, TN
Becky Ruppe - Secretary
City of Rockwood
Rockwood, TN
Dr. Julian Ahler
Kingston, TN
Kendall Bear
Rockwood Electric Utility
Rockwood, TN
Jamie Bolling
TFE Inc
Oak Ridge, TN
Ben Briley
Roane County Chamber Chair
Roane County Anti-Drug Coalition
Kingston
Steve Byerly
One Bank
Kingston, TN
Suzie Clay
Uselton, Clay & Bright
Kingston, TN
Wade Creswell
Roane County Executive
Kingston, TN
Lynn Farnham
Roane County Government
Kingston, TN
Junior Hendrickson
Roane County Commission
Harriman, TN
Jim Henry
Kingston, TN
Sean Hensley
Roane County Chamber Chair
Kingston, TN
Kevin Ironside
UCOR
Oak Ridge, TN
Russell Jenkins
Roane County Schools
Kingston, TN
Leigha Justice
ORAU
Oak Ridge, TN
Scott Mason
City of Harriman
Harriman, TN
Mayor Tim Neal
City of Kingston
Kingston, TN
Richard Owens
JR Global
Kingston, TN
Jim Palmer
RCIDB Chair
Oak Ridge, TN
Jason Pilant
Roane Medical Center
Harriman, TN
Jerry Stephens
AGA Insurance
Kingston, TN
Mayor Jason Stiltner
City of Oliver Springs
Oliver Springs, TN
Sharon Templeton
EnergySolutions
Oak Ridge, TN
Candace Vannasdale
Harriman Utility Board
Harriman, TN
David Webb
Harriman, TN
Dr. Chris Whaley
Roane State Community College
Harriman, TN
George Ed Wilson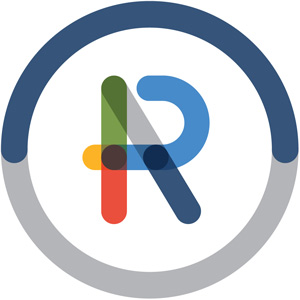 Bylaws of the Roane Alliance , published February 2020
2010 TN Code Title 6-58-114 - Joint Economic & Community Development Board
Joint Economic & Community Development Boards: A Guide for Action, published February 2000
___
Effective April 25, 2023.

Agendas for the Industrial Development Board and the Roane Alliance / Joint Economic & Community Development (JECD) board meetings will be posted on the Roane Alliance front office memo board at least 48 hours prior to a scheduled meeting.
Industrial Development Board Members
Quentin Craig
Rentenbach Constructors Inc.
Oak Ridge, TN
Joe Heckman
EnergySolutions
Vice President of Processing Operations
Kingston, TN
Bob Kite
Cartwright Engineering Technologies
Robert Kite & Associates
Rockwood, TN
Jeff Nichols
ORNL
Oak Ridge, TN
James Owens
Secretary/Treasurer
JR Global, Inc.
Kingston, TN
Jim Palmer
Chairman
Oak Ridge, TN
Candace Peacock
Planet, Inc.
Rockwood, TN
Jeff Sickau
ORNL
Kingston, TN
David Webb
Vice Chair
Harriman, TN
2023-2024 Roane chamber BOARD MEMBERS
Ben Briley - Chair
Roane County Anti-Drug Coalition
Chris Barton - Treasurer
Duncan Family Automotive Group
Toni Haba - Chair-Elect
The Barn at Maple Creek/Maple Creek Bistro
Derek Runge - Operations Committee Chair
Edward Jones
Sarah Harrison - Community Development Committee Chair
Roane County Anti-Drug Coalition
Danice Turpin - Education and Workforce Development
TCAT
Dayle Beyer
ROANEnet
Richard Broyles
TVA Kingston Fossil Plant
Angela Dougal
Regions Bank
Lynn Farnham
Roane County Government
Alicia Harris
Harriman Utility Board
Brandon Heichelbech
Roane Metals Group
Sean Hensley
Proton Power
Dina Jackson
Roane State Community Foundation
Russell Jenkins
Roane County Schools
Sandy Leavell
Roane County United Way
Kathy May-Martin
Coldwell Banker Jim Henry & Associates
Scott Mason
City of Harriman
Rose Meza
Roane Medical Center
Kathy Parks
Roane County Leadership
Mark Patterson
Patterson's Home Appliance Center
Becky Ruppe
City of Rockwood
Dr. Ken Tobin
ORAU
Dr. Chris Whaley
Roane State Community College
Jerry White
Oliver Springs Historical Society