Held at the beautiful Barn at Maple Creek!
The 2023 Roane Gala is April 28, 2023!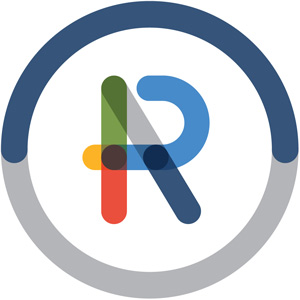 JOIN US at the barn at maple creek ON FRIDAY APRIL 28, 2023!
TITLE SPONSORS:

SILVER:

BRONZE:

Rockwood Marina & RV Resort

This year's theme is Boots & Pearls, in keeping with such a fun night in
2022 - why change a good thing? The evening will
begin at 6 pm with a wine reception, followed by dinner,
awards ceremony and live auction.

Sponsorships are available and tables of eight can be reserved for $1,200.
Individual tickets are $150/person for open seating.
For tickets, please call 865.376.2093 Ext 200 or email RSVP@RoaneAlliance.org

This year's online auction will be held February 22nd-25th.

As always, a live Auction will be held at the event.
The funds raised go towards economic development programs to grow Roane County.
If you would like to donate to our auctions, please contact us at 865-376-2093 ext 200 or jbrown@roanealliance.org. Please like and follow The Roane Alliance page for updates
on this event and more!

For sponsorship information, please contact us at 865-376-2093 ext 200 or jbrown@roanealliance.org

Thank you to our 2023 Special Sponsors!

Day Cab

Gateway Spirits, Wine, & Beer

*Special Sponsorships are available for Gala 2023 at different levels

The Annual Gala - a night to celebrate Roane County!

On this night we celebrate what makes Roane County great and its many accomplishments. We hope you will join us on this special night, and one of Roane County's largest events! This event has now been combined with the Roane Chamber's annual awards banquet so this is the only annual fundraising event for the Alliance, and now for the Chamber. The money raised will go towards funding the Roane Alliance and its programs that are designed to increase Roane County's economic prosperity, while also shared with the Chamber and its programs that are designed to help and support local businesses grow. This event also provides a focus and a backdrop for networking and relationship-building opportunities locally, regionally and nationally that helps facilitate growth in Roane County.

For sponsorship information or to reserve a table or tickets please contact us at 865-376-2093 ext 200 or RSVP@roanealliance.org.
We also are now offering the option for you to donate online!
PAST YEAR'S PHOTOS:
Gala 2022 Photos by Ashley Ruppe Photography & Knoxville Photo Booth Photos
Gala 2021 Photos by Ashley Ruppe Photography & Knoxville Photo Booth Photos
Save
Save