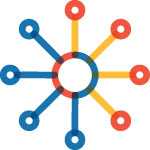 Get to know Team alliance.
The friendly, experienced and committed Roane Alliance staff and board of directors help expand regional economic opportunities and grow local businesses as we partner with organizations, municipalities, teams and individuals. We work every day to improve the county. Connect with us and find out why Roane is attracting success.
Roane Alliance BOARD OF DIRECTORS
Sasha Benjamin - Chair
ORUD
Oak Ridge, TN
Buddy Holley - Vice Chair
Harriman City Council
Harriman, TN
Jim Owens - Treasurer
JR Global Manufacturing
Kingston, TN
Suzie Clay - Secretary
Uselton, Clay & Bright
Kingston, TN
Kendall Bear
Rockwood Electric Utility
Rockwood, TN
Mayor Wayne Best
City of Harriman
Harriman, TN
Marilyn Calfee
Kingston, TN
Omer Cox
City of Oliver Springs
Oliver Springs, TN
Lynn Farnham
Roane County Government
Kingston, TN
Junior Hendrickson
Roane County Commission
Harriman, TN
Sean Hensley
Roane County Chamber Chair
Kingston, TN
Mitchell Kyker
Kyker Funeral Home
Harriman, TN
Gail Lyke
SimplyBank.
Rockwood, TN
Dr. LaDonna McFall
Roane County Schools
Mayor Tim Neal
City of Kingston
Kingston, TN
Jim Palmer
IDB Chair
Jason Pilant
Roane Medical Center
Harriman, TN
Kevin Ironside
UCOR
Oak Ridge, TN
Becky Ruppe
City of Rockwood
Rockwood, TN
Barry Stephenson
McLinc
Oak Ridge, TN
Danice Turpin
Tennessee College of Applied Technology - Harriman
Harriman, TN
Candace Vannasdale
Harriman Utility Board
Harriman, TN
Mark Watson
City of Oak Ridge
Oak Ridge, TN
David Webb
Harriman, TN
Dr. Chris Whaley
Roane State Community College
Harriman, TN
Leigha Witt
ORAU
Oak Ridge, TN
Ron Woody
Roane County Executive
Kingston, TN
Industrial Development Board Members
Quentin Craig
Rentenbach Constructors Inc.
Oak Ridge, TN
Teddy Haywood
Blue Springs Boat Company
Oak Ridge, TN
Joe Heckman
EnergySolutions
Vice President of Processing Operations
Kingston, TN
Bob Kite
Cartwright Engineering Technologies
Robert Kite & Associates
Rockwood, TN
Jeff Nichols
ORNL
Oak Ridge, TN
James Owens
Secretary/Treasurer
JR Global, Inc.
Kingston, TN
Jim Palmer
Chairman
Oak Ridge, TN
Tommy Thompson
Nealy Thompson Heating and Air
Rockwood, TN
David Webb
Vice Chair
Harriman, TN
Roane chamber BOARD MEMBERS
Bill Anderson, Jr. - Vice Chair
Rockwood Merchant's Association
Eric Bacon
AGA Insurance
Chris Barton
SimplyBank.
Dayle Beyer
ROANEnet
David Bolling
City of Kingston
Chase Clem
City of Kingston, Parks & Rec
Angela Dougal
Regions Bank
Jacob Duncan
Duncan Family Automotive
Randy Ellis
City of Harriman, Roane County Commission
Joe Eskridge
Greenwood School Foundation/NAACP
Lynn Farnham - Treasurer
Roane County Government
Toni Haba
Coldwell Banker Jim Henry & Associates
Sarah Harrison
Roane County Anti-Drug Coalition
Sean Hensley - Chair
Proton Power
Charlene Hipsher
Align9
Dina Jackson
United Way of Roane County
Kathy May-Martin
Coldwell Banker Jim Henry & Associates
Dr. LaDonna McFall
Roane County Schools
Kathy Parks
Roane County Leadership
Mark Patterson
Patterson's Home Appliance Center
Dana Peterka
Regional Director of SCORE
Dr. Louis Qualls
Oak Ridge National Laboratory
Becky Ruppe
City of Rockwood
Ken Tobin
ORAU
Danice Turpin
Tennessee College of Applied Technology - Harriman
Dr. Chris Whaley
Roane State Community College
Jerry White
Oliver Springs Historical Society, Roane County Commission