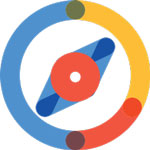 Roane County Celebrates the Holidays with December Historic Tours
December 9, 2016
HARRIMAN, TN — Roane County is celebrating the history of its unique cities this holiday season.
The headline event is the Cornstalk Heights Christmas Home Tour (601 Walden St.) on Dec. 10 from 12–6 p.m. and Dec. 11 from 1–6 p.m. Tickets can be purchased in advance for a discount at the Carnegie Library in Harriman or at conrnstalkheights.org for $15 for adults and $5 for children. Day-of tickets may be purchased at the door for $17 for adults and $5 for children.
In its 26th year, the Christmas homes tour takes place in the Cornstalk Heights Historic District in Harriman. This self-guided tour showcases Victorian-themed homes that are more than 100 years old and takes visitors back to the birth of the traditional American Christmas in the 19th century.
"Cornstalk Heights is a big part of what makes Harriman a unique and beautiful city," Sam Jones, tourism coordinator and executive assistant for the Roane Alliance, said. "The people who live in this community are passionate about sharing the history and hospitality of Harriman with visitors and residents alike."
In neighboring Kingston, nearby residents can participate in the free Christmas Candlelight Tour at Fort Southwest Point (1225 S. Kentucky St.) on Dec. 12 from 6–9 p.m. The Fort is the only military fort in Tennessee reconstructed on its original foundation. It was a working fort between 1797–1811 and housed 625 soldiers at its peak. Visitors can see the working blacksmith shop, enjoy a candlelit tour of the cabin and barracks while actors share the history of this unique attraction.
"Fort Southwest Point is one of the most unique free attractions you'll find in the area," Jones said. "With several structures, costumed reenactors and beautiful views of Watts Bar Lake, it's easy to see just how special this place is for everyone who comes here to explore."
Additional holiday activities will happen in Harriman, Rockwood, Oliver Springs and Kingston throughout the month of December. A complete list of activities can be viewed at roanetourism.com/events. Highlights include:
Harriman
Deck the Halls Christmas Tree Auction
Dec. 5–9, 5–8 p.m.
Dec. 10–11, 1–6 p.m.
501 Roane St.
Admission: $5 for adults, $3 for children
Jason Eskridge: Christmas at the Princess
Dec. 9, 7–10 p.m.
421 N Roane St.
Admission: $12–$80. Buy tickets at Eventbrite
Roane Choral Society's "Appalachian Christmas"
Dec. 10, 7–9 p.m.
421 N Roane St.
Free admission; donations accepted
Rockwood
Rockwood Christmas Parade
Dec. 5, 7–10 p.m.
Route: Gateway Avenue
Free Admission
Kingston
Between You & Me in Concert
Dec. 10, 8–9:30 p.m.
1200 Paint Rock Road
Free Admission
Gordon Mote in Concert at Whitestone
Dec. 13, 8–9:30 p.m.
1200 Paint Rock Road
Included with a Dinner Reservation at Whitestone. Call (865) 376-0113 for details.
Oliver Springs
Oliver Springs Christmas Parade
Dec. 17, 7–9 p.m.
Begins at Arrowhead Park and continues down Main St.
Free admission
More information about each of these events can be viewed at roanetourism.com/events.
# # #
About Roane Tourism
With 56,000 acres of recreation that include golfing, hiking trails, water and land, there's something for everyone in Roane County. More than 450 events take place each year, showcasing the natural beauty of the Tennessee Valley and the Smoky Mountains.
About Roane Alliance
The Roane Alliance is Roane County's economic development organization. It is an umbrella organization over both public and private organizations, including the Roane County Chamber of Commerce, the Roane County Industrial Development Board and the Roane County Visitors Bureau. The Roane Alliance also coordinates programs that promote alignment of K-12 education with local business through Education Matters and the recruitment of retirees to the area in Retire Roane, one of the 16 Retire Tennessee communities. As a cooperative public/private partnership, each member organization of the Alliance operates with its own focus, identity, board of directors and operating budget, while working toward unified goals for increased prosperity and improved quality of living.