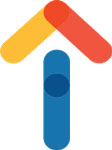 Alliance President Wade Creswell Receives ETEC Postma Medal
December 9, 2016
OAK RIDGE, Tenn. – Wade Creswell, President and CEO of the Roane Alliance, received the Postma Young Professional Medal today at the East Tennessee Economic Council's annual year end celebration.
The Postma Young Professional Medal was created by the East Tennessee Economic Council (ETEC) to honor the accomplishments of young professionals who have made an impact and fostered a community culture in the region. Former Oak Ridge National Laboratory director Herman Postma epitomized this spirit during his life; and his wife, Pat continues the tradition of service today through her involvement in the Oak Ridge community.
Pat Postma made the award presentation at the Council's annual meeting today at the DoubleTree Hotel.
The Postma Medal, however, is about more than outstanding work.
Wade Creswell joined the Alliance team in 2014 as president and CEO. Previously he served as VP of development, public relations, and health services at Michael Dunn Center, one of Roane County's largest employers. He is a recipient of the Roane Chamber Young Professional Award, a former Roane Chamber board member, and served on the Kingston City Council, where he also served as vice mayor. Wade is also a graduate of Leadership Roane County (2004) and East Tennessee Regional Leadership (2015).

The East Tennessee Economic Council is a non-profit membership organization that focuses on bringing people together to create new opportunities for federal research, national security and environmental programs, and to support technology transfer and economic development programs.
###