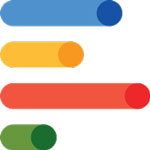 Enthusiastic Students Attend 9th Career Day
May 1, 2017
Harriman, TN – The 9th Annual Roane County High Schools Career Day was held on April 6, 2017, at Roane State Community College. Organized by the Roane County Chamber of Commerce's Education and Workforce Development Committee, almost fifty businesses participated in the event attended by approximately 575 juniors from the five Roane County high schools. This year's event included two significant additions: Greater participation by organizations providing training in the technical trades and the appearance of the Oak Ridge National Laboratory Traveling Science Fair.
"The purpose of the Career Day is to introduce the students to many careers and educational opportunities," said Allen Lutz, Education and Workforce Development Specialist for the Roane Alliance. "While here, the students learn that to get a good-paying job, they need to continue their education beyond high school. Either a two- or four-year college degree, or technical trade training that earns a marketable skill or certification, is needed in today's labor market."
"The businesses participating in Career Day have always represented a wide range of career opportunities," said Lutz, "This year we wanted more participation by the organizations that teach the technical trades that are needed by so many of the businesses in our region."
The East Tennessee Carpenters and Millrights Training Center was one of several technical trade organizations at the Career Day working to fill the growing "gap" in qualified trade craftsmen and women. Floyd Sharp with the Training Center said, "the students were enthusiastic to participate" in the Career Day.
The many students congregating around the trade organizations were surprised to learn for the building and construction trades craft apprenticeship wage rates can begin at $12.00 per hour during the first six months of training to more than $27.00/hour in the third year of training. The length of apprenticeships varies with the trade, but usually range from two to six years. Once the apprenticeship is completed, one becomes a Journeyman. A bricklayer journeyman's rate is $34.06 per hour; an Ironworker journeyman's rate is $25.13 per hour. More information about the building and construction trades can be found at the Cooperative Agreement of Labor & Management (CALM) website, http://www.calm-tn.org.
Technical trade careers are in many of the manufacturing and other businesses that participated in Career Day, such as Harriman Utility Board, Kimble Chase Life Science & Research, NetShape Technologies, PermaFix, Toho Tenax America, and the TVA Kingston Fossil Plant.
The Career Day is sponsored by the Roane County Chamber of Commerce, Roane County Schools, Roane State Community College, Tennessee College of Applied Technology-Harriman, and The Roane Alliance. Career Day is one of several annual activities launched by the Alliance's Education Matters program.
The Roane Alliance is Roane County's economic development organization. The partners who operate under the Alliance umbrella along with the Chamber include the Industrial Development Board, Visitors Bureau, Retire Tennessee, and Education Matters. To learn more about how the Roane Alliance promotes economic development and seeks increased opportunities for all Roane County citizens, please visit www.roanealliance.org.
##
WECO (137_9342) - Dustin Bonham speaks to students about careers in radio broadcasting. Bonham is also the Pastor of Lighthouse Baptist Church in Wartburg.
Volunteers from TCAT-H (137_9483) – Since the first Career Day in 2009, students from the Tennessee College of Applied Technology-Harriman have welcomed and assisted the business and student participants. This year's volunteers are (alphabetical order) Volunteers from Tennessee College of Technology-Harriman (Alphabetical order):
Emily Arp, Karen Hickey, Angela Lloyd, Sheri Loring, Chelsey McNew, Haylea Patrick,
Kendra Peterman, Cory Ross, Hayley Todd and Tiffani Vanover.
PermaFix (137_9176) – Perma-Fix Environmental Services representatives (left – right) Chris Taylor, Sidnee Edwards and Kenyon Mee were very busy talking to students about careers and the opportunity to obtain a scholarship. Beginning with the 2011 Career Day, Perma-Fix has awarded five $250 scholarships annually to one student from each of Roane Counties five high school who participated in Career Day. In this photograph, Taylor and Edwards are assisting students mix common household items (water, food coloring, glue, and borax = something like silly putty) to cause polymerization, a process of reacting monomer molecules together in a chemical reaction to form polymer chains. Cleaning up mixed chemicals for other companies is a major part of the Perma-fix mission.
NetShape (137_9464) – Doug Suddath and Millie Price from NetShape Technologies in Rockwood, tell students about their manufacturing plant and how powered metal is used to make parts for Caterpillar equipment and vehicles.
Food City (137_9371) - Food City representatives Kristian Bartlett and Terry Hoppe, from the Kingston and Harriman stories, spoke with approximately 100 students who were exploring career options. Kington's Food City has been the Food Sponsor for Career Day since 2011 and provides a snack bag for approximately 125 business representatives at Career Day,
TVA (137_9396) – TVA employees Warren Raburn (left), an Engineer at the Kingston Fossil Plant, and James Turner (right), a Unit Operator, discuss with students the many career opportunities and associated educational requirements for working at TVA.
UCOR (137_9141) - Emily Fiebke, a junior at Roane County High School, is working on a task in an enclosed chamber, simulating working with contaminated materials, at the UCOR booth. URS | CH2M Oak Ridge LLC (UCOR) is the Department of Energy's cleanup contractor for its Oak Ridge Reservation.