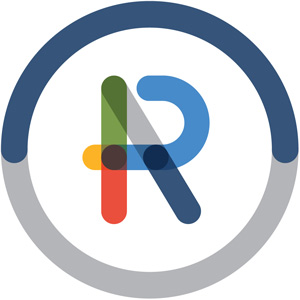 Chamber Honors 107 Graduating Tennessee Scholars
April 29, 2016
Kingston, TN – The Roane County Chamber of Commerce, in partnership with the Roane County Schools, recognized a 107 graduating seniors as Tennessee Scholars at a breakfast awards ceremony on April 20.
"For new companies to relocate in Roane County, our people are the key. TheTennessee Scholars program gives you a foundation to build upon to create a successful career for yourself as you choose to continue your education and gain marketable skills," said Chamber President Wade Creswell, Roane Alliance. "Having a prepared workforce that is able to provide skilled, responsible, committed, and professional workers to our existing businesses as well as the next generation of companies that will come to Roane County is critical to our success as a community,"
The students heard about the importance of continuing one's education from some of Roane County's top advocates of education: Gary Aytes, Director of Roane County Schools; Chris Whaley, President of Roane State Community College; Roane County Executive, Ron Woody; and Sandy Aston-Wash, the Student Services Coordinator for the Tennessee College of Applied Technology-Harriman.
Aytes told the students how proud he was of them as a group and individually. He congratulated his students for the time and effort they invested in becoming a Tennessee Scholar. Several of the seniors receiving the award remember Aytes when he was a classroom teacher.
Roane County Executive, Ron Woody, praised the students for their efforts in earning this award and wished them success as they pursue their educational and career goals. Woody congratulated and shook the hand of each of the Tennessee Scholars.
Chris Whaley, President of Roane State Community College, immediately made an impression with the students by asking them to standup so he could take a selfie with the newest Tennessee Scholars. Whaley emphasized the opportunities for financial assistance available to the students to further their education.
At the ceremony, the seniors received a Tennessee Scholars certificate and medallion from Creswell and Aytes. The Tennessee Scholars wear the medallion at their high school graduation ceremonies. Their high school diploma and transcript will also have the Tennessee Scholar Seal letting potential employers know these students have worked hard and maintained the standards of a Tennessee Scholar.
To be a Tennessee Scholar, in addition to completing a rigorous course of study, Tennessee Scholar students must maintain an overall "C" average, have 95% or higher attendance, pass end-of-course tests, have no out-of-school suspensions, and complete a minimum of 80 hours of community service during their four years of high school.
"The goal of Tennessee Scholars is to increase the number of students graduating from high school with a rigorous academic course of study, which includes advanced math and science classes, that prepares them for higher education and the workforce," said Allen Lutz, Education and Workforce Development Specialist for the Roane Alliance. "Tennessee Scholars is about workforce preparedness, and workforce preparedness is the number one factor businesses consider when looking to locate in a community. If we don't have a skilled workforce, businesses will not come here."
2015-2016 Roane County Tennessee Scholars by High School
Harriman High School: Adam Brock, Nick Burney, Dalton Cantrell, Allison Clower, Andrew Collett, Logan Cox, Blayne Crabtree, Trevor Joseph Cyrus, Mason Davis, Autumn Dayton, Madison Duncan, Mitchell Freels, Amber Frost, Tucker Goldston, Garrett Greene, Cheyanne Hall, Emily LaRue, Marilyn Franklin, Lisa Mayton, Shirlee'ce McClain, Autumn Monkhouse, Hayle Moore, Jack Parker and Jared Webb. Harriman High Counselor Corey Mashburn is pictured on the left side.

Midway High School: Abby Bertram, Toni Brantley, Brittany Dishman, Raygn Hall, Juilee Kilby, Nathaniel Drake Lamm, Kimberly Adele Phillips, Jonathan Purda, Samantha Jayde Rose,Kallie Sohm, Morgan Taylor and Kelsey Walden.

Oliver Springs High School: William Barger, Shelby Bass, Taylor Boswell, Brandon Buck, Patrick Byrge, Tanner Evans, Haley Griffith, Kayla Haney, Ashleigh Kelley, Michaela Kennedy, Lauren Morgan, Taylor Murray, Kaytlin Ray, Bryson White and Bailey White. Oliver Springs High Counselor Chris Morrison is pictured on the far left side.

Roane County High School: Alexis L. Akers, Christopher M. Angros, Victoria R. Angros, Karoline H. Barnett, Paul E. Bolden, Shelby D. Brooks , Summer L. Browder, Axton Z. Bryant, Katrina B. Cox, Abigail C. Dodson, Noah C. Dodson, Elana J. Douglas, Presley D. Dowker, Brianna B. Duff, Carter H. Duff, Megan N. East, Tyler W. Fleming, Jacqueline P. Flowers, Clorissa K. Gordon, Tyler M. Grammer, William Harrison, Haley D. Henderson, Christina N. Hood, Sophie V. King, Rachel E. Layne, Brandon J. McClure, Christopher S. Merryman, McKenzie A. Miget, Victoria G. Mutter, Conner C. Nelson, Katherine N. Newman, Emily D. Ostrander, Romi Patel, Suhani J. Patel, Rachel L. Pearson, Lauren J. Rue, Nash G. Scalf, Jamie M. Strader, Tyler A. Thompson, Taylor N. Thurman, Allie F. Walker and Madison E. Walker.

Rockwood High School: Olivia Barnes, Reagan Conley, Austin Cooper, Madison Hickey, Megan Lawson, Savannah Ledbetter, Logan Malicoat, Michael Miller, Tori Parsons, Hannah Payne, Hailey Roberson, Dakota Thompson, Hunter Tuggle andBailey Webb.