Live the Age of Chivalry at the 7th Annual Tennessee Medieval Faire!
Posted on September 7, 2022 at 12:00am
Submitted by Barrie Paulson, VP/Director Darkhorse Entertainment, LLC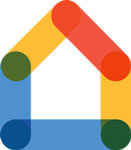 Community Directory
USE OUR COMMUNITY DIRECTORY TO PINPOINT NUMBERS, OFFICIALS, INDIVIDUALS, OFFICES OR DEPARTMENTS IN ROANE COUNTY
You can also visit ROANE COUNTY GOVERNMENT'S WEBSITE for useful information on doing business in Roane County. Most services are available through the Roane County Courthouse, which is open 8:30 am to 4:30 pm, Tuesday through Friday, and 8:30 am to 6 pm on Mondays.
ROANE COUNTY GOVERNMENT PHONE LIST

Agricultural Extension Office
865.882.8334
Animal Shelter
865.354.7387
Assessor of Property
865.373.4362
Building Inspector
865.717.4230
Circuit Court Clerk
865.376.2390
Clerk & Master
865.376.2487
County Clerk
865.376.5556
County Executive
865.376.5578
Criminal Probation
865.376.3576
Election Commission
865.376.3184
General Sessions Clerk
865.376.5584
Health Department
865.354.1220
Historian
865.376.9211
Highway Department
865.882.9782
Juvenile Court
865.376.3861
Juvenile Probation
865.376.2562
Roane County Park
865.882.2640
Recycling Center
865.590.7779
Register of Deeds
865.376.4673
Septic
865.717.0695
Sheriff's Department
865.376.5582
Trustee
865.376.4938
VA Clinic (Roane County)
865.882.4015
Veterans' Service Officer
865.717.4169 (courthouse)
865.882.4015 (VA clinic)
Wastewater Plant
865.354.2702
Zoning Office
865.376.5505
OFFICIALS

County Attorney
Greg Leffew
PO Box 63
Rockwood, TN 37854
Office No. 865.354.3241
Public Defender
Kim Nelson
1013 Brentwood Way
Kingston, TN 37763
Office No. 865.376.4040
District Attorney General
9th Judicial District
Russell Johnson
PO Box 703
Kingston. TN 37763
Office No. 865.376.2145
County Executive
Ron Woody
PO Box 643
Kingston, TN 37763
Office No. 865.376.5578
Property Assessor
Molly Hartup
200 E Race St. Suite 5
Kingston, TN 37763
865.373.4.362
Election Commission
Charles Holiway
PO Box 157
Kingston, TN 37763
865.376.3184
Sheriff Roane
Jack Stockton
230 N Third St.
Kingston, TN 37763
865.376.5582
County Schools
Dr. LaDonna McFall
Director of Schools
105 Bluff Rd.
Kingston, TN 37763
865.376.5592
County Clerk
Beth Johnson
PO Box 546
Kingston, TN 37763
865.376.5556
Trustee
Chris Mason
PO Box 296
Kingston, TN 37763
865.376.4938
Register of Deeds
Sharon Brackett
PO Box 181
Kingston, TN 37763
865.376.4673
Circuit Clerk
Ann Goldston
200 E Race St, Suite I I
Kingston, TN 37763
865.376.2390
Sessions Clerk
Ann Goldston
200 E Race St, Suite 11
Kingston, TN 377 63
865.376.5584
Clerk & Master
Shannon Conley
200 E. Race St, Suite 12
Kingston, TN 37763
865.376.2487
Road Supervisor
Dennis Ferguson
3072 Roane State Hwy
Harriman, TN 377 48
865.882.9782
COMMUNITY AGENCIES PHONE LIST

Child Support Office
865.376.0081
Community Probation Services
865.285.9841
District Attorney
865.376.2145
Mid-East Community Action Agency
865.354.0450
Roane Alliance
865.376.2093
Roane County Schools
865.376.5592
Veterans' Clinic (Roane County)
865.882.2010
CHANCELLOR & JUDGES

Chancellor
PO Box 810
Kingston, TN 37763
Office No. 865.376.2193
General Session
Judge I
200 E Race St, Suite 16
Kingston, TN 37763
865.376.5584
General Sessions
Judge II
200 E Race St, Suite 16
Kingston, TN 37763
Clerk's no. 865.376.5584
Circuit Judge
PO Box400
Kingston, TN 37763
Office no. 865.376.2219
Criminal Judge
PO Box 220
Kingston, TN 37763
Office no. 865.376.6573
DEPARTMENTS

Accounting Department
Director of Accounts and Budgets
PO Box 643
Kingston, TN 37763
865.376.5553
Animal Control
296 Manufacturers Rd.
Rockwood, TN 37854
865.354.7387
Office of Emergency Services
220 N Third St.
Kingston, TN 37763
865.717.4115
Health Department
1362 N. Gateway Ave
Rockwood, TN 37854
865.354.1220
Records & Historian
Robert Bailey
119 Court St.
Kingston, TN 37763
865.376.9211
Parks and Recreation
3515 Roane State Hwy.
Harriman, TN 377 48
865.882.2640

Purchasing Agent
PO Box 643
Kingston, TN 37763
865.376.4317
Solid Waste/Recycling
215 White Pine Road
Harriman, TN 377 48
865.590.7779
Codes Enforcement
Frank Hughart, Bldg. Official
308 N Third St.
Kingston, TN 37763
865.376.5505
Zoning Office
308 N Third St.
Kingston, TN 377 63
865.717.4230
Wastewater
123 Post Oak Valley Rd
Rockwood, TN 37854
865.354.2702