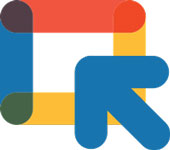 A UNIFIED DRIVE. A UNITED FORCE.
The Roane Alliance was formed in 2001 as Roane County's economic development organization and a cooperation between the Roane County Industrial Development Board (RCIDB), Roane County Visitor's Bureau (RCVB) and the Roane Chamber. Together, we represent the best Tennessee has to offer businesses, citizens, and travelers; while also bringing together our municipalities and encouraging partnerships and collaborations.
The Roane Alliance operates with its own Board of Directors (BOD) and operating budget funded by annual contributors, the annual fundraiser (known as The Annual Gala), and rent paid by the three partner organizations. Each partner organization also operates with its own board of directors and operating budget; as well as its own focus and workplan. Together, we help increase economic prosperity and improved quality of living for Roane County's residents.
The Roane Alliance also acts as the county's Joint Economic & Community Development Board (JECDB) per state approval provided in the June 27, 2001 letter, under the provisions of T.C.A. 6-58-114 enacted as part of the Public Chapter 1101, Growth Policy Act, passed in 1998.
Roane Alliance and JECDB meetings are held quarterly, while the RCIDB and Roane Chamber meetings are held monthly. JECDB and RCIDB meetings are public meetings and are announced in the Roane County News. During the pandemic, per the Governor's orders on public meetings, the Roane Alliance and its partner organizations and committees may choose to meet virtually. To attend virtually, please email Teresa Jackson for the link and login information at least one day prior to the meeting date.
Our CONTRIBUTORS.
The following organizations and businesses contribute to Roane County's Economic Development program by supporting and partnering with the Roane Alliance. With their continued support and contributions, the Roane Alliance Team can continue to bring economic prosperity to the county and its citizens. Roane County truly is a great place to live, work and play, and without their support, the economic development efforts necessary to make that known and attract new industry, businesses, visitors and residents could not be possible.
City of Harriman
City of Kingston
City of Oak Ridge
City of Rockwood
CNS Y-12
Earl Duff Subaru
EnergySolutions
Harriman Utility Board
ORUD
TCAT Harriman
ETEC
Roane Co. Board of Education
Roane Medical Center
TVA
UCOR
UT Battelle / ORNL
Youth Opportunity Investments
Our mission. OUR STRATEGY.
To create an environment and a unified voice that promotes job creation, economic development, enhanced quality of life, education and workforce development. The Roane Alliance and its partner organizations plan their scope of work each fiscal year, laying out exactly how they will work to accomplish their goals. In addition, strategic plans are developed regularly, with the help of the BOD and other committees to ensure our voice remains unified. To read the latest and see our organizational chart click here.
To learn more about each specific partner organization, visit their websites:
A COMPREHENSIVE RESOURCE.
When it comes to economic development efforts, the Roane Alliance has become the comprehensive resource in anything and everything related to Roane County. This includes many programs that exist because of the Roane Alliance and its partner organizations - like the award-winning Education Matters program, promoting the alignment of K-12 education with local business to create our future workforce; and Retire Roane, a program chosen by the state to partner in their Retire Tennessee program that recruits retirees to our county.
Save
Save
Save
Save
Save
Save
Save
Save
Save
Save
Save
Save
Save
Save
Save
Save
Save